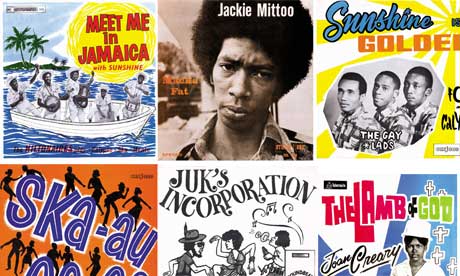 Here's yet another item I've been meaning to highlight, but have been procrastinating on - an upcoming book from Soul Jazz,
The Cover Art of Studio One Records
.
From
the review in the Guardian
:
"More than most labels, Studio One proves that the saddest aspect of the switch to digital formats is the loss of the 12-inch sleeve. In an era where we take "good" (ie tasteful, slightly boring) design as a basic norm, achievable by anybody with a computer, this book is a vital window into a period when design – like music itself – was a hands-on process."